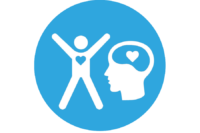 The Employee Wellness Program
Studies have proven that Employee wellness leads to better productivity, less sick leave and higher employee morale. When your employees maintain healthy behaviours, energy levels and a positive work/life balance, they become more engaged.
The Capacity Specialists, in conjunction with Movement Physio I Fitness, has now launched an Employee Wellness service to support organisations in Cambodia to better support the health and wellness of their employees.
These services include a series of individual workshops and a 2 to 3-month program, all run by an experienced Employee Wellness Specialist.
Employee Wellness Program Summary
Our Employee Wellness service includes a series of workshops and sessions (some of which can be purchased individually) and a 2-3 month program that includes all workshops and sessions.
We recommend the 2-3 month program for best results.
Wellness Check
10,000 Step Program
Ergonomic Assessment
Chair Yoga
Chair Massages
Self-Care Workshop
Meditation Session
Re-Check Wellness
Physiotherapist, Certified Nutritionist
Mark has been in the medical & sports field for over 15 years, helping clients overcome their injuries and challenges regarding their health.
During his years in Cambodia, he was the Strength & Conditioning Coach/Physiotherapist for Jessa Jada Khan, who won the first-ever Gold medal for Cambodia in the sport Brazilian Jiu-jitsu.
In 2019 he became the Head Strength & Conditioning Coach for Preah Khan Reach Svay Rieng FC, who became Champions in that year, while setting an impressive record of 24 unbeaten games.
Currently, he is Head of Physiotherapy for the same club, while running the boutique physiotherapy and fitness center, Movement: Fitness & Physiotherapy. "Movement" is a studio that combines state of the art Physiotherapy with Personal Training.
Mark is experienced at assessing pain and discomfort related to muscles and joints and recommends therapy consisting of pain reduction techniques like deep-tissue massage, gentle stretching & muscle-puncture. There is a strong emphasis on educating the client on the issue and using corrective exercise therapy in order not only to treat the current pain but strengthen the body in order to prevent future problems. Clients typically experience a quick decrease in pain and strong improvements in wellbeing, energy levels, sleep, and level of fitness.
Mark is also a certified nutritionist and has helped clients overcome obesity and chronic disease like diabetes and rheumatoid arthritis.
Mark is now looking to support organisations and their employees to improve their health, wellbeing and performance.
If you want guaranteed results, contact us now.